Custom Steel Engineered Concrete Forms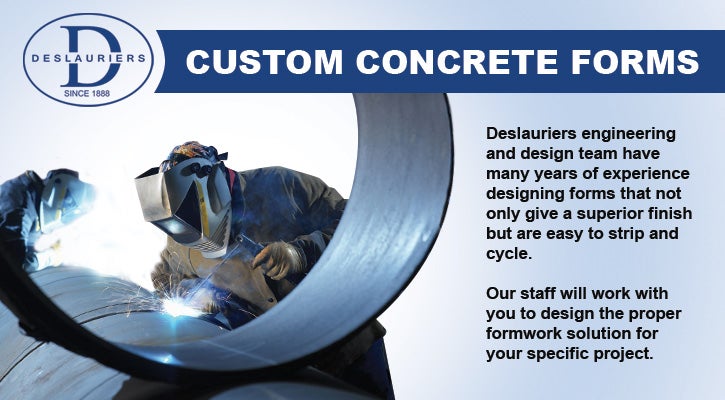 ---
Deslauriers offers full in house engineering, design and fabrication services for your custom form needs. We have over 130 years in the round column and custom form manufacturing business.

All of our custom forms are built in our facility to the exact standards that our customers have come to know and trust from our round column forms. What this means to you is less labor and a better end product. It also means that the forms will work the first time. No rework required.

Deslauriers engineering and design team have decades of experience designing forms that not only give a superior finish but are easy to strip and cycle. Our staff will work with you to design the proper formwork solution for your specific project.

Please contact us and let our years of experience and expertise help meet your forming requirements to your exact specifications.
Call us today at 800.743.4106 or email Customer Service.
---