Custom Shims - Plastic & Metal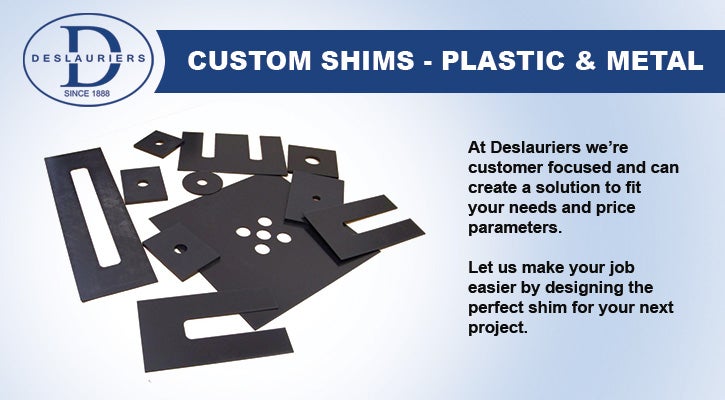 ---
Deslauriers has the capability to meet any of your shim requirements.
Our LaGrange Park, IL facility uses laser cutting or water jet technology to manufacture short runs of custom designed plastic shims. For large runs of plastic shims, our injection molding facility can design and build the necessary tooling to mold an unlimited quantity of your custom shim to exact dimensions.
Our Deslauriers' Metal Fabricating Facility, located in Naperville, IL can fabricate short runs of special steel, aluminum, stainless, and brass shims to meet your metal shim requirements.
At Deslauriers we're customer focused and can create a solution to fit your needs and price parameters.
Call us today with your exact requirements at 800.743.4106 or email Customer Service.
---