Econ-O-Cube Mold (plastic)
Only %1 left
SKU
Econ-O-Cube Mold (plastic)
Select for Price
As low as
$5.29
CAT#: 2EOC
CAT#: RT -Additional Ruber Tamper may be ordered separately
CAT#: 2EOC-H -Replacement Hardware
CAT#: 2EOC-C -Plastic Cover Kits are now available. Econ-O-Cube Mold not included.
Used by test labs and field engineers for over thirty years!
Deslauriers' Econ-O-Cube mold casts 3 compression test cubes at one time in a diagonal arrangement. Mold and detachable base are held together by self-aligning thumb screws which ensure an even, tight fit.
Mold and base are molded from an engineered plastic which resists cement, mortar and mild acids. Econ-O-Cube provides accurate samples every time.
Reusable

Easy to clean

Forms 3 test cubes

Lightweight. Only 2 lbs.

Molded to ASTM C109 dimensional tolerances

Separates into 3 pieces for ease of cleaning

Rubber Tamper included with mold. Additional Rubber Tamper may be ordered separately (CAT#: RT).
Self aligning thumb screws ensure tight even fit. Replacement hardware may be ordered (CAT#: 2EOC-H).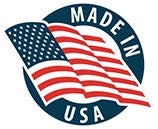 Compare Products
You have no items to compare.
My Wish List
Last Added Items
You have no items in your wish list.