Select for Price
As low as
$8.00
CAT#: TC6LH -for 6" specimens
CAT#: TC4LH -for 4" specimens
CAT#: TC6LH-H -replacement pads
Aids in transporting 6" concrete test specimens. Safe. Reduces back stress. Remove 6" specimens from curing tank. Allows you to carry 4" or 6" specimens with one hand.Order:Cat#  TC6LH for 6" specimen.Cat#  TC4LH for 4" specimen.Replacement pads and hardware maybe ordered separately: Cat# TC6LH-H Made in USA
Aids in transporting 6" concrete test specimens.
Safe.

Reduces back stress.

Remove 6" specimens from curing tank.

Allows you to carry 4" or 6" specimens with one hand.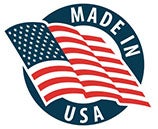 Compare Products
You have no items to compare.
My Wish List
Last Added Items
You have no items in your wish list.