Test Cylinder Transport Rack
Select for Price
As low as
$132.02
CAT#: T-RACK-4 -Holds (16) 4 x 8 cylinder specimens
CAT#: T-RACK-6 -Holds (8) 6 x 12 cylinder specimens
Deslauriers' Transport Rack is the first and only commercially produced product meeting ASTM C31.
Transport Rack prevents test specimen damage from improper handling. Available in two (2) sizes.
The T-RACK-4 Holds (16) 4 x 8 cylinder specimens.
The T-RACK-6 Holds (8) 6 x 12 cylinder specimens.

Light weight- only 7#.

Durable Waterproof.

Will not rust or rot.

Eliminates loose specimens in truck bed.

Anchor holes permit rack to be secured to truck bed.

Multiple units can fit in truck bed- Approx 23 Square x 7" high.

Allows for placement of cushioning material ( i.e.: used compression pads).

Fits inside Deslauriers' Econ-O-Cure Curing Bag (CAT#: CURE) for winter transport.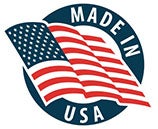 Compare Products
You have no items to compare.
My Wish List
Last Added Items
You have no items in your wish list.